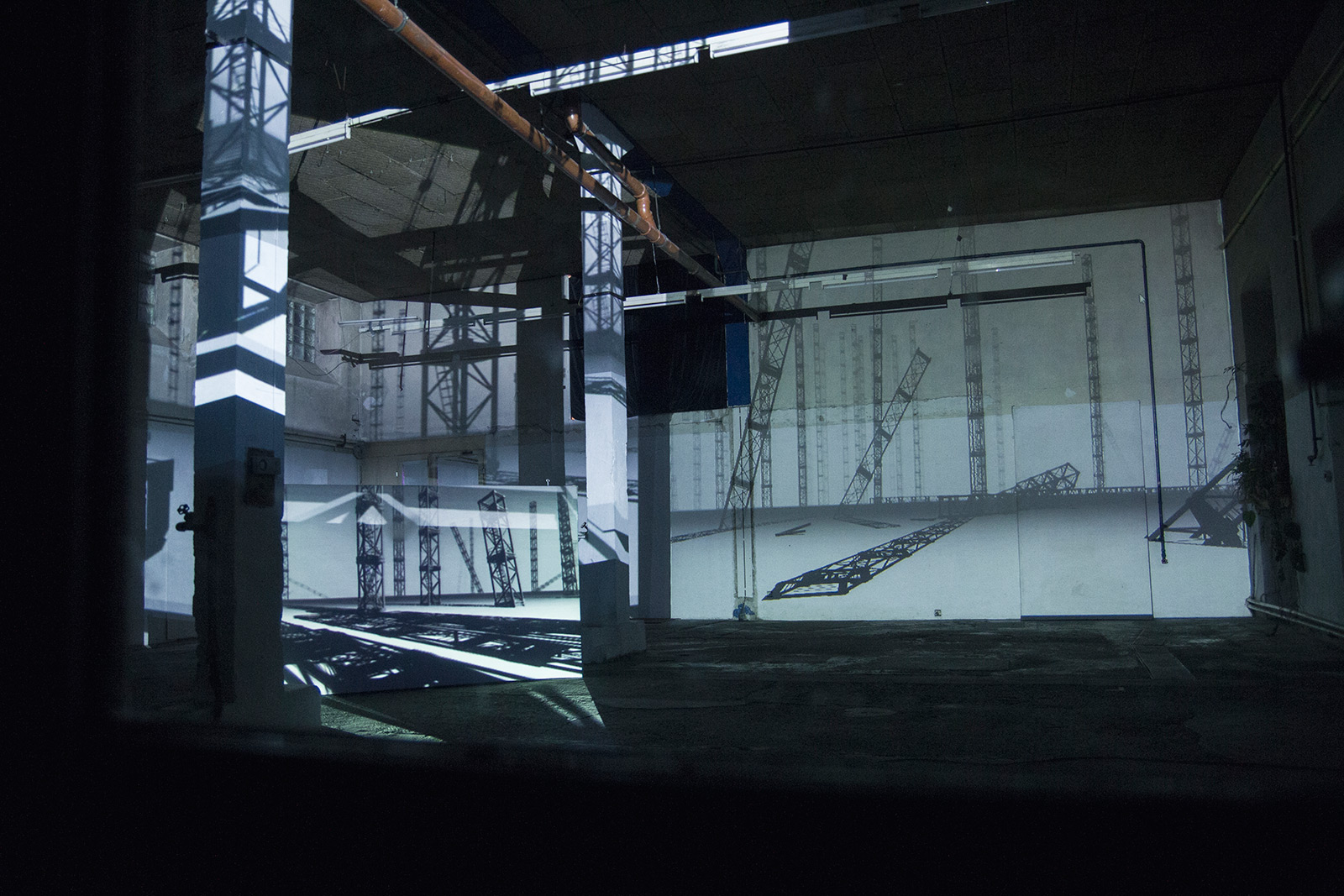 Konstrukt v2, 2014
Solo show in mo.e / Vienna.
The second iteration of Konstrukt. A multimedia installation that uses real time computer simulations in combination with multiple projections and sculptures. As the player explores the seemingly endless world of metal constructions, different soundscapes can emerge from the environment.
The exhibition was part of a one year project curated by Alexander Felch.